The Caldor Fire raging near Lake Tahoe on the border of U.S. states of California and Nevada has been captured in a stunning time-lapse video by a satellite in orbit, showing the scale of the massive wildfire.
The GOES 17 satellite operated by the National Oceanic and Atmospheric Administration (NOAA) recorded the images making up the new time-lapse video on Monday evening (Aug. 30). The satellite's high-resolution rapid-scan camera was specifically developed to detect wildfires and monitor smoke coverage in near real-time, which NOAA officials then sped up in the new video.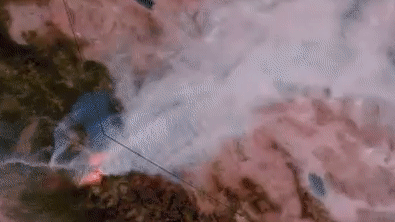 The video, released by NOAA on Tuesday morning, shows the blaze burning south of Lake Tahoe with a thick billow of smoke spreading to the east.
To read more, click here.